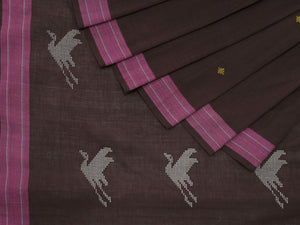 Bawan Buti
---
100 Count Cotton Handwoven Bawan Buti Sarees from Bihar.

Baawan Buti translates to 52 motifs literally and this reflects in the design of these rustic, humble, yet elegant sarees.

While the butis adorn the body of the saree, the pallus have different extra weft motifs which are intricate and made with painstaking effort.
Sorry, there are no products in this collection.