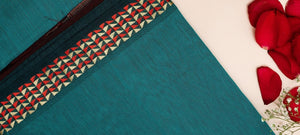 Standard Weave Box
---
Gift authentic handcrafted sarees this festive season! Vibrant silk cottons that will be perfect for a fun and elegant festive look! Get yours now!
Discover the richness of India's weaves with the Six Yards Plus Weave Box! Just select your Weave Box, and leave the rest to us!
Buy saree gift boxes online
Sorry, there are no products in this collection.