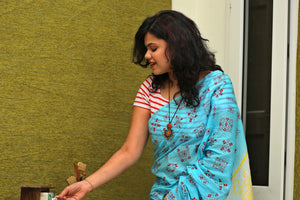 Rangavalli
---
Muggu, Kolam, Rangoli... whatever name you know it by, these beautifully geometric patterns are striking and reminiscent of our childhood homes. Revel in the nostalgia in these soft as butter mul cotton sarees with vibrant rangoli motifs printed all over.
Buy designer sarees online
Sorry, there are no products in this collection.