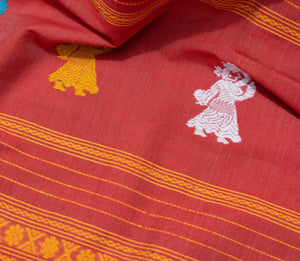 Gollabhama
---
Woven in Siddipet, Telangana, Gollabhama Sarees get their name from the inlaid weave of the gollabhama or the 'milkmaid' motif on their pallus and borders. Typically, gollabhama, kolatam and bathukamma motifs are used as designs in the saree weaves, with the milkmaid motif being the most popular. Drawing from the cultural traditions of rural Telangana, these statement sarees are perfect for day or occasion wear.
Buy gollabhama sarees online
Sorry, there are no products in this collection.