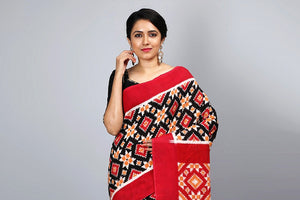 Double Ikat
---
Is it Art? Is it Science? Is it Magic?
Telia Double Ikats are a heady combination of all three!

Woven in Koyyalagudem in Telangana using the elegance of Ikat as well as motifs from the Telia Rumals of yore, these sarees offer incredible contrasts in color, striking motifs and an elegance that speaks for itself. One of those sarees that you will cherish and will pass on to your loved ones.
Buy double ikat sarees online
Sorry, there are no products in this collection.