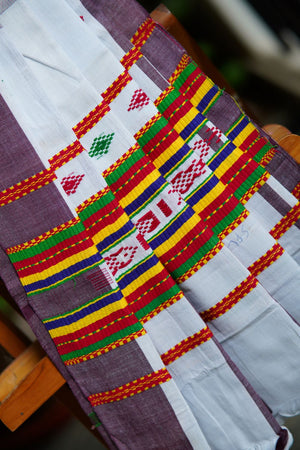 Dobara- Curated. Treasured. Preloved. Sarees
---
Sarees bind generations together. From mother to daughter, from aunt to niece, from sister to sister and from friend to friend. The joy of draping a saree that has been well loved has to be experienced to be believed. Because they are unstitched, they are the easiest garment to share and to pass on. 

A saree lasts on an average about 40 years or so

Typically it is is draped only a few times after purchase
1 million tons of household textile waste is thrown out per year
Given these facts, the idea of extending the life of a saree seems so very logical. 

Why not create a platform where sarees can get an extended life, saree lovers can get treasured sarees at more affordable prices, and of course, by doing all this, we make mother earth really, really happy?
Presenting Dobara- Curated, treasured, preloved sarees. As we know well, every saree has a story. Here is your opportunity to carry the story forward. 
All sarees go through a thorough checking. They are then cleaned, ironed and only then put up as stock. They are all available with us, and are not being shipped directly from those selling them. They come with the entire Six Yards Plus experience. There may be small stains or pin marks or other signs of their being worn, but rest assured, these are minor, if at all.
However, please note that there will be no exchange on these sarees. 

Would you like to sell your sarees on this platform? Please send us an email at hello@sixyardsplus.com.